Stuffed Apples (Elma Dolmasi)
Ingredients
4 hard red apples (2 1/2 inch x 2 1/2 inch)
4 tbsp lemon juice
1/3 cup butter
1 1/3 cup medium-fat ground veal
3/8 cup medium-grain rice, cooked
1 cup crushed walnuts
1 tsp ground cinnamon
1 tbsp apple molasses
2 tbsp apple cider vinegar
Early Harvest olive oil (for serving)
Steps
Slice the tops off the apples. Set aside. Hollow out the apples, finely slice the flesh, put in a bowl and discard the cores. Soak the cases in water with 2 tbsp of lemon juice for 15 minutes.
Preheat oven to 325 degrees Fahrenheit.
To make the filling, heat the butter in a saucepan over medium heat, add the veal and season with 1/2 teaspoon salt and cook for 15 minutes. Add the cooked rice, walnuts, cinnamon, lemon juice, apple molasses, apple cider vinegar and chopped apple and cook for another minute, until well combined.
Remove the apples from the lemon water. Poke holes in them. Fill equally with the mixture, press firmly, replace the lids, then place in a roasting pan and pour over scant 1 cup lemon water. Bake for 30 minutes.
Drizzle with olive oil and serve.
Using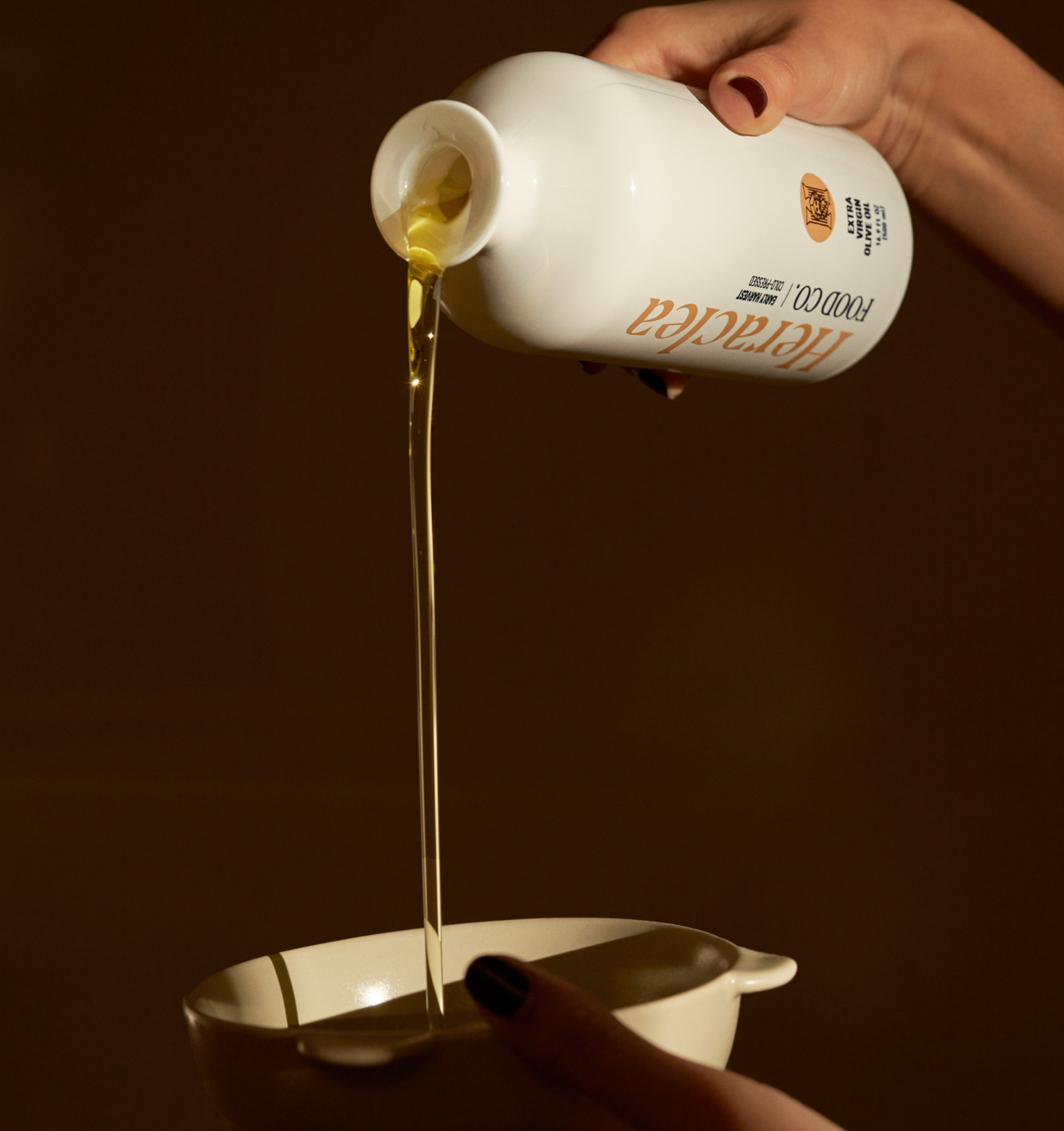 Fruity
Grassy
Peppery
Fruity
Grassy
Peppery
Fruity
Grassy
Peppery
Fruity
Grassy
Peppery
Fruity
Grassy
Peppery
Fruity
Grassy
Peppery
Fruity
Grassy
Peppery
Fruity
Grassy
Peppery
Fruity
Grassy
Peppery
Fruity
Grassy
Peppery
Fruity
Grassy
Peppery
Fruity
Grassy
Peppery
Dip, finish, and drizzle on everything
Regular price
Sale price
$30.00
Unit price
per