From the ancient Mount Latmos
At Heraclea, we believe olive oil is more than something you keep in a pantry–it's our way of life. That story begins in our family grove. Spanning over 100 acres, it's a place of wild and mountainous land. In the morning in the nearby village, the streets are full of sheep and cows going out to pasture, while fishermen head out onto the lake. For centuries, our neighbor, Mount Latmos, has preserved a way of life that is simple and connected to the land. But, climate change,  exploitative growing practices and mechanized labor, has brought change to our soil, our grove, and our culture. So we set out to get back to the way things had been done and reconnect with the essentials. Yes, olive oil.But also hard work and nature's unpredictable spirit. Friends and family. Long tables and meals that seem to go on forever. It's not every day you find something that transports you away from your world and into another—with Heraclea we welcome you home.
Our values flow through every drop.
Reducing our Environmental Footprint
The carbon and water footprint of our olive oil is significantly lower than other products on the market.
Protecting Biodiversity
Our 100 acre grove is home to a diverse ecosystem of flora and fauna—our land is alive with wild herbs, bees cross pollinating, birds, pigs, and goats.
Pesticide-Free
Pesticides would cause irreparable damage to the biodiversity of our lands. To protect our olives we use chemical-free alternatives (such as kaolinite, a clay mineral).
Natural Irrigation
We worked with landscape experts to identify natural rain waterways on our land, so we can naturally collect rainfall.
Social and Economic Impacts
Olive harvesting and pruning is seasonal work. The workers in our grove earn 2X the legal minimum wage during their time with us.
No Synthetic Fertilizers
We do soil analysis to identify critical deficiencies in our soil. This means we are able to correct imbalances by using natural, regenerative practices instead of harmful synthetic chemicals.
All of our products are
Ethical
Made in Turkey
Non-Artificial
Sustainable
Ethical
Made in Turkey
Non-Artificial
Sustainable
Ethical
Made in Turkey
Non-Artificial
Sustainable
Ethical
Made in Turkey
Non-Artificial
Sustainable
Ethical
Made in Turkey
Non-Artificial
Sustainable
Our olive oil is an expression of our heritage, values and deep respect for both our people and planet.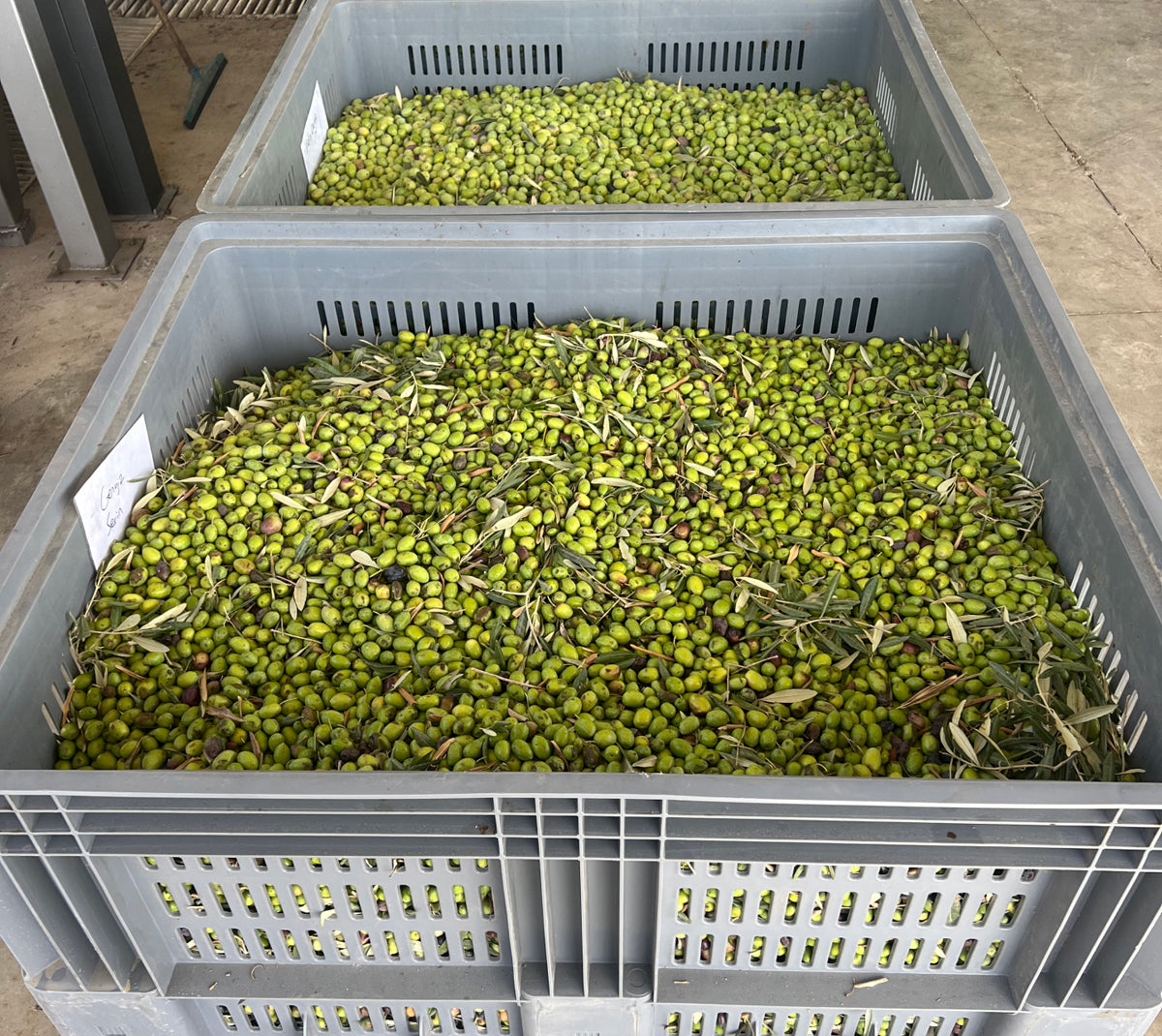 We cultivate ethically and sustainably.
Our grove is part of our family–we are its custodians and protectors. We are committed to never use any agro-chemicals, including synthetic fertilizers or pesticides, reducing the risk of pollution and contamination–today and in the future.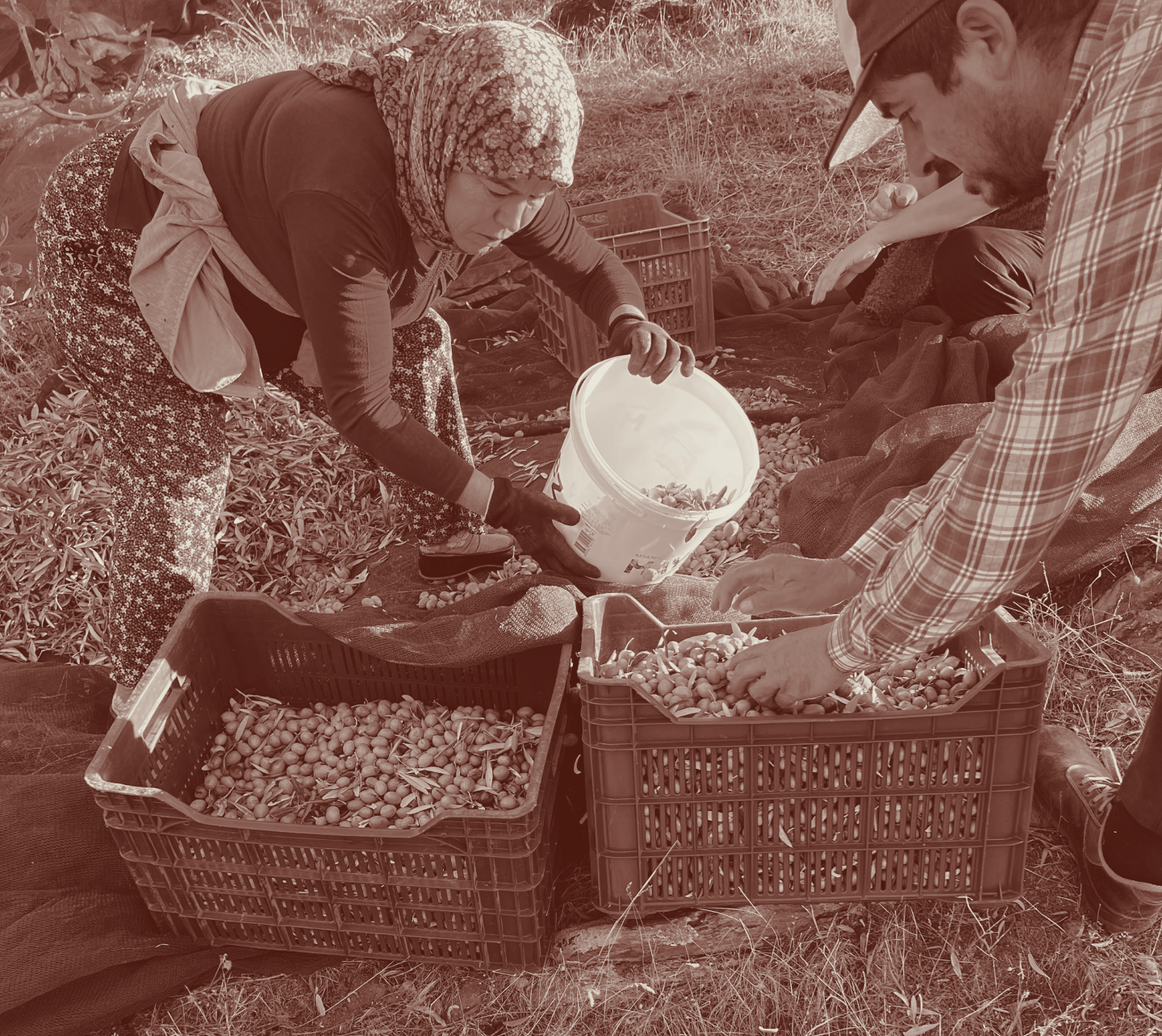 We support our community and culture.
Olive oil cultivation in our region is at the center of our culture and economy. We believe in preserving this tradition by working with people who know this land. We pay a fair wage and continually access the social and economic impacts of our presence and production, because our impact matters.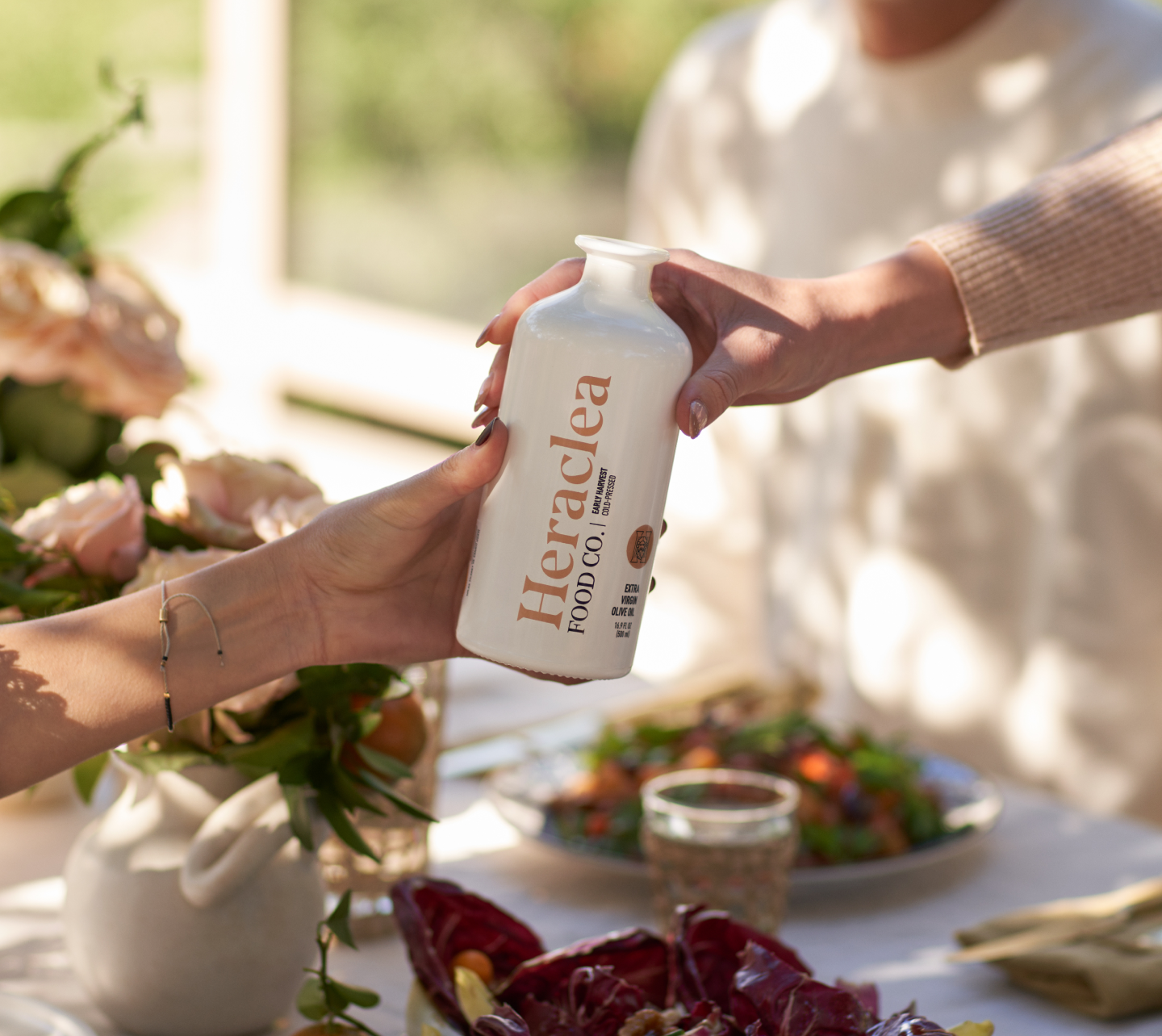 We share our way of life, proudly and generously.
In Turkish culture all guests, particularly unexpected ones (like you), are seen as blessings. So with Heraclea, our door is always open.  Join us around the table for a meal filled with family, friends, laughter, and of course, loads of olive oil.