Poached Eggs and Yogurt (Cilbir)
This dish has many local variations. It can be served with yogurt, milk. tomato paste, minced meat or spinach.
Ingredients
1 tbsp apple cider vinegar
3/4 tsp salt
8 eggs
2 cups greek yogurt
4 garlic cloves, crushed
2 tbsp Early Harvest olive oil
1/2 tsp red pepper flakes
Steps
Pour 12 cups water into a saucepan, add the vinegar and 1/2 tsp salt, bring to a boil over high heat, then reduce to a gentle simmer. One at a time, crack the eggs into a bowl and gently add to the water, keeping the yolks intact. Poach for 3 minutes, making sure the eggs do not touch one another - you should be able to poach 4 at a time. Remove this batch from the pan with a slotted spoon and place directly into serving bowls. Poach the second batch.
To make the yogurt sauce, mix the yogurt, garlic and 1/4 tsp salt in a separate bowl.
To make the dressing, heat the oil in a small saucepan over medium heat, add the red pepper flakes and cook for 5 seconds.
Pour the yogurt sauce over the poached eggs, then drizzle with the dressing and serve.
Using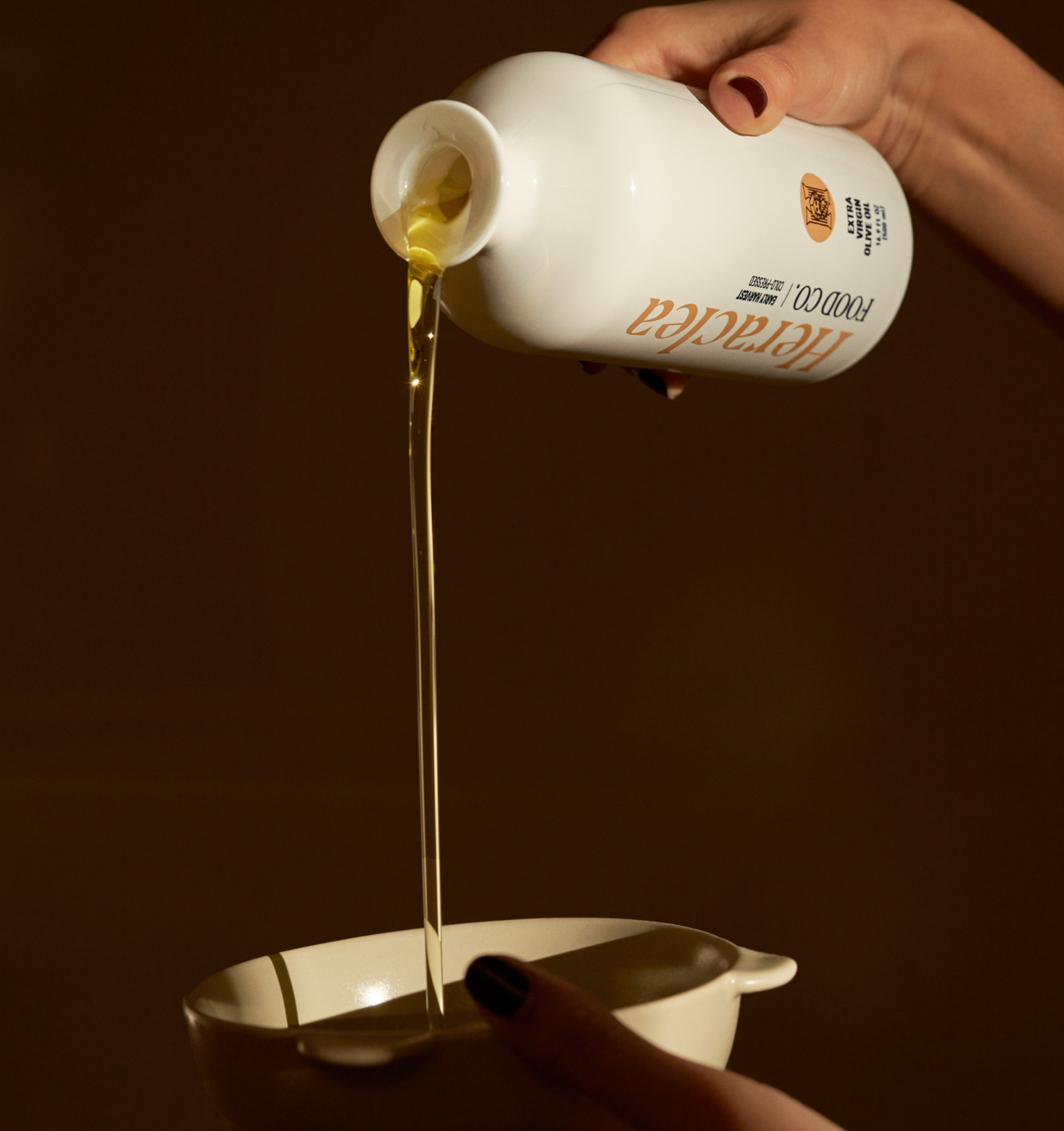 Fruity
Grassy
Peppery
Fruity
Grassy
Peppery
Fruity
Grassy
Peppery
Fruity
Grassy
Peppery
Fruity
Grassy
Peppery
Fruity
Grassy
Peppery
Fruity
Grassy
Peppery
Fruity
Grassy
Peppery
Fruity
Grassy
Peppery
Fruity
Grassy
Peppery
Fruity
Grassy
Peppery
Fruity
Grassy
Peppery
Dip, finish, and drizzle on everything
Regular price
Sale price
$30.00
Unit price
per